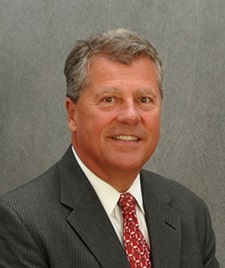 We're invested in your success...
Gummow Wealth Advisory Group of Wells Fargo Advisors offers customized portfolio management through the Private Investment Management (PIM) program. Geared toward clients' specific investment goals, the program takes an active approach to asset allocation, balancing your investment mix with changing market conditions and the level of volatility that matches your risk tolerance.
Through Gummow Wealth Advisory Group, PIM® offers a level of flexibility that can help you navigate key financial events in your life while continuing to remain aligned with your goals and risk tolerance.
Features include:
• A dedicated Financial Advisor who that makes investment decisions on your behalf
• A long-term portfolio management approach that endeavors to maintain diversification*
• Flexibility in building and maintaining a portfolio using a diverse selection of investments
• A high level of professional service and personal attention
Build an investment planning strategy designed around your specific needs, goals and tolerance for risk. Call 815-921-0531 to schedule an appointment today.
*Diversification does not guarantee profit or protect against loss in declining markets. Asset allocation cannot eliminate the risk of fluctuating prices and uncertain returns. Investing involves risk including the possible loss of principal
The (PIM) program may not be suitable for all investors. Please carefully review the Wells Fargo Advisors advisory disclosure document for a full description of our services. The minimum account size for this program is $50,000.